How do I draw a boundary?
AcreValue's custom boundary feature allows users to draw a custom parcel boundary and merge parcels for reporting.
1. Visit acrevalue.com and click on the Map tab.
2. In the upper left-hand corner of the Map, there is a drop down menu that defaults to Parcel. click on the drop down menu and select Edit Boundaries.
3. Navigate to the subject parcel(s) using the search bar or zoom buttons.
4. Select your preferred drawing tool. You can choose between a polygon, a rectangle, and a circle.
5. Draw the new boundary. When using the polygon tool, start by making an initial click and then continue clicking through until the boundary is complete. Once you've made the final link of the polygon, double click to complete the shape. When using the rectangle or circle tool, simply click and drag.
6. Once the shape is completed, the custom boundary is now saved and accessible on the right side of your screen. Here, you can adjust the acreage and rename the boundary by clicking on the pencil tool.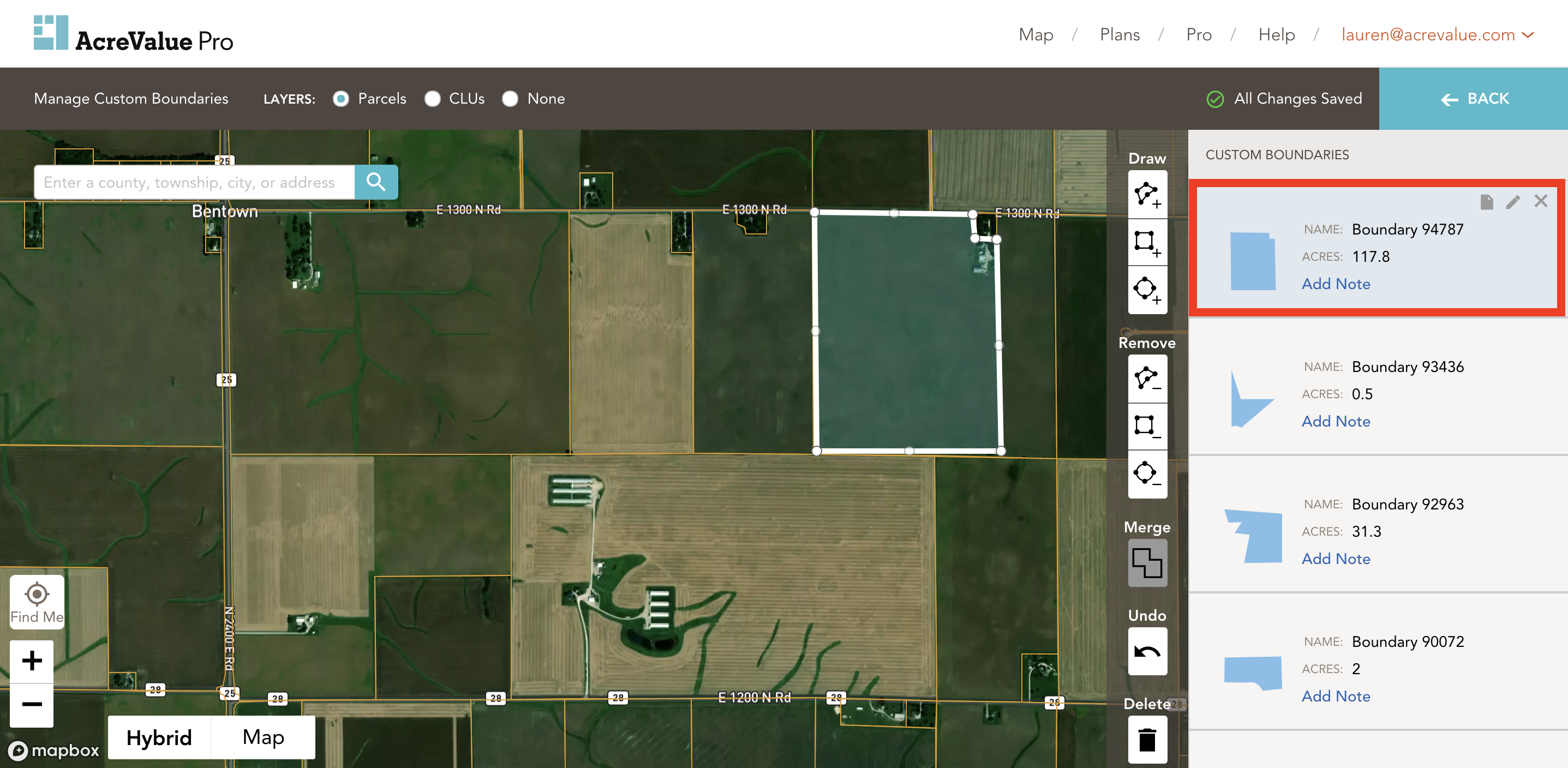 7. Continue drawing boundaries or click the Back button to generate reports on your custom boundaries.