How to add a custom logo to your AcreValue report?
Pro Premium subscribers can add a custom logo to their AcreValue report, further elevating their client presentations.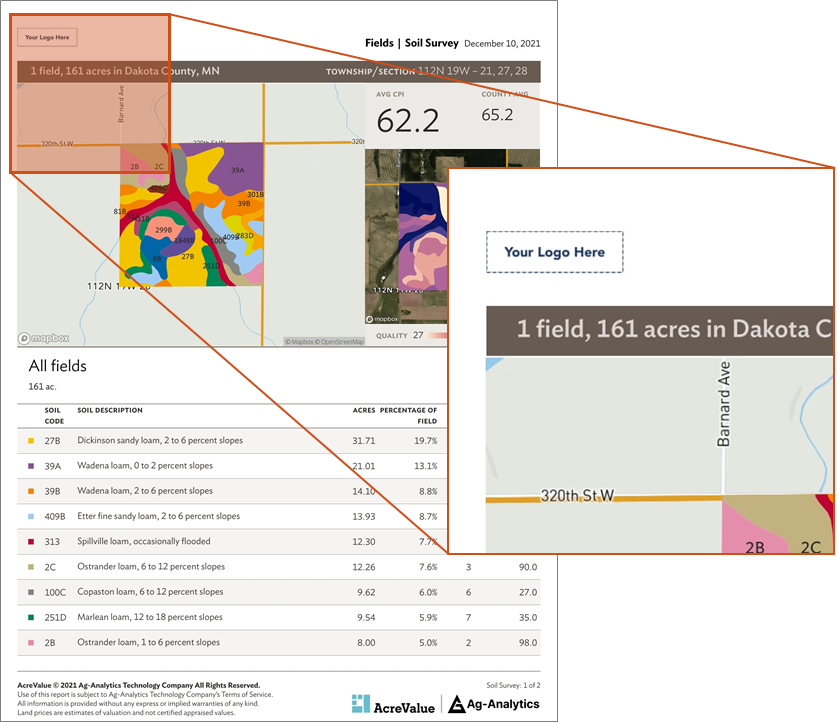 How to add a custom logo to your AcreValue reports:
1. Navigate to your AcreValue account, which is accessible by clicking on your email address in the upper right hand corner of the AcreValue page.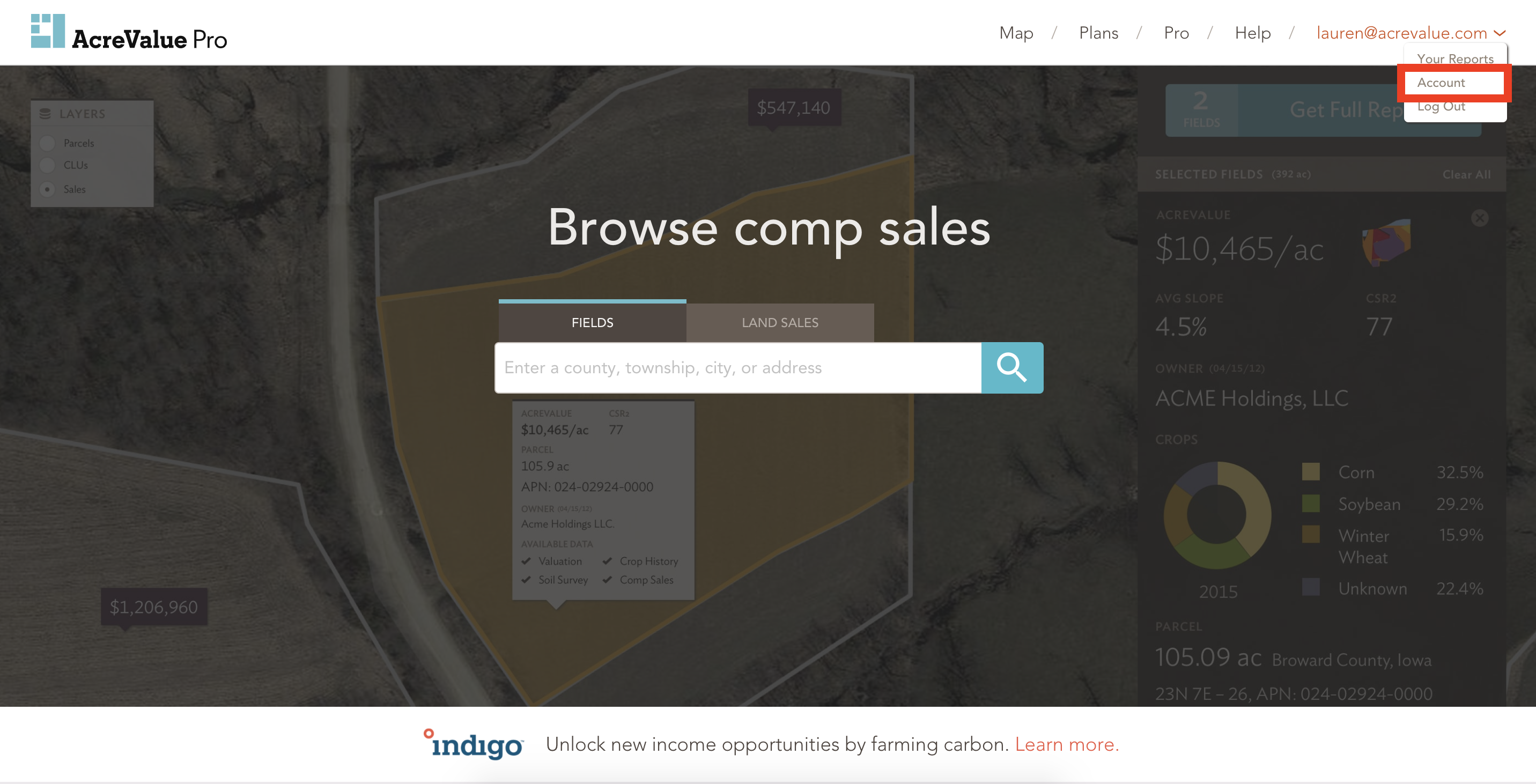 2. Under the Account Summary, click on the Upload a Logo button. Select your logo file.
Logo Requirements: Allows JPG or PNG (limited to 1 MB). Use an image with a rectangular aspect ratio in landscape orientation for optimal display. White logos with no background will not show up in the report.
3. Once you have uploaded your logo, it will appear under Report Logo and the INCLUDE LOGO IN REPORTS box will be checked.
As long as that box is checked, the logo will be included in all future reports. Logos will not be included on past reports.
If you wish to create a report without the logo, simply return to the Account Summary page and uncheck the Report Logo box.
One logo is permitted per team. Please email support@acrevalue.com if you have any questions.